Hay Everyone,
So have you got big plans for mothers day? What you forgot! You'll grab something later!is that this weekend?
Ok I'm here to help
The Lovely People at Lauren Pearl have saved the day!
Why Not treat you mum to a evening for fun bubbles and runway!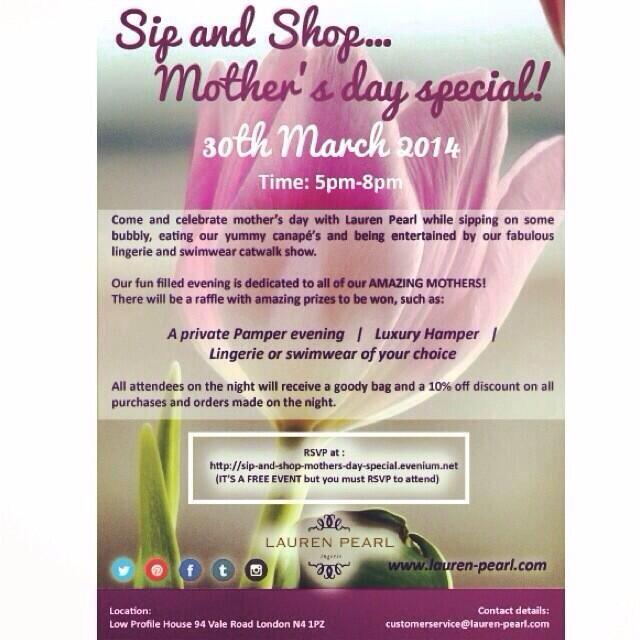 whats better than giving your mum a evening out of the house, and get her glam rags on and sip bubbles and get free goodies? Nothing!
wait did I mention this is a free event? Yip FREE all you have to do is register here for you Tickets But be very quick not many left.
Go on Spoil your mum to a night of indulgence!
MissLJBeauty XOXO