It's prom season. I love seeing all the prom dresses all over the blogger world and I thought I would share my favourites with you all. The most important thing about prom is to find a prom dress to suit you. Be individual and stand out. It is the one time in your high school career where you get the opportunity to show your style.
Dressing your shape can be super hard work. I want to show you the styles, I love for different bodies shapes. We are all made differently and that's what makes us special.
I will start with an hourglass. If like me your waist is the narrowest part of your body and you have a bust and bum. Here are my two picks.
This

PREMIUM Lace Top Tulle Midi Prom Dress with Ribbon Ties by ASOS is perfect the colour is gorgeous and it nips you in at the waist. Just what we hourglasses need. If you are looking for reviews of ASOS take a peek at
BritainReviews, they have reviews for all the best online store. It is always good to know who you are buying from.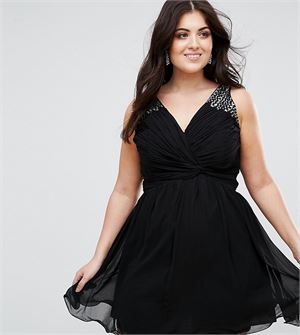 A wrap style dress is my go-to style. This Little Mistress Plus - Tulle Prom Dress hugs your figure in all the right places and I love the dark colour. There is a reason black is always in style. You can jazz it up with fun accessories.

Next up My Pear-shaped girls. You have a fantastic booty and smaller upper body.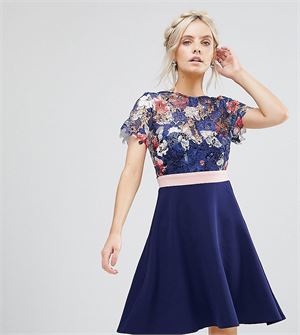 This stunning Paper Dolls Petite - Floral Printed Lace Top Prom Dress is so detailed, I honestly can't believe it is so cheap. The detailing will draw your eye up to your detailing. This is such a fun colour.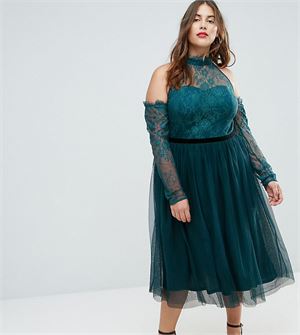 ASOS Curve - PREMIUM Tulle Cold Shoulder Midi Prom Dress This dress is everything. I love that it draws your eye up to the gorgeous sweetheart neckline. I love the colour and the waistband is the perfect added extra.
Wedged shaped girls.
You have an upside-down pear shape body. You have a bigger bust than hips. Here are the styles I think you will rock.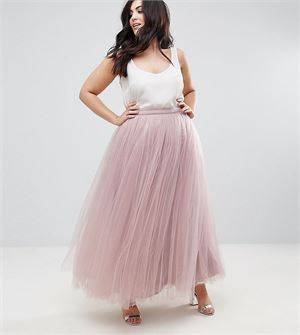 Maxi Tulle Prom Skirt Little Mistress Plus. The tulle skirt trend was made for you. I absolutely love this style. Add a simple top tucked in to make this look really pop. You don't have to be safe with the colour choice either show us your personality.
Closet London - Premium Prom Sateen Skater Dress In Floral Fan Print. 50's style dresses also look killer on your frame. I love this one it's so summery and yet classic.
Athletic shaped your next. You tend to be long and lean.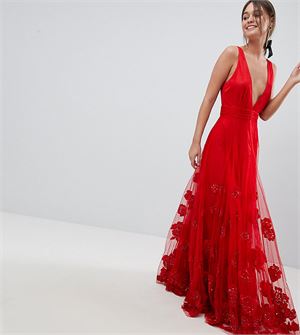 A Star Is Born - Maxi Prom Dress with Embellishment and Embroidery. This is a stunner. a real statement dress. I love the tule and the colour is amazing. This will look good on you.
Little Mistress Tall - Allover Lace Full Prom Maxi Dress. This one will ad in curves to your frame. You are tall and slim and this will create a fantastic silhouette for you.
What do you think of my picks? Remember you also have to dance the night away in your killer dress. so make sure you are comfortable. Don't forget to break those heels in before the big night.
MissLJbeauty*