Today we are talking about a subject I am more than passionate about. If you have been following me for a while, you will not need to take too many guesses as to what I am about to talk about cycling. I love to cycle it has changed my life in all the right ways. It has not only helped me get into the best shape of my life but it has also helped my mental health and helped me make so many new friends. Not only have I found all of these great benefits but there are so many benefits to cycling.
Some of my favourites benefits
It is a cheap mode of transport.

It is more environmentally friendly.

It has been proven to help to boost confidence and independence in children and adults alike.

Lets you work on your problem solving

Helps you discover new places and adventures

Decrease stress

Improves posture

It's a low impact workout putting less stress on your body whilst still giving you a workout.

helps build strength and stamina

It's just plain fun and is guaranteed to make you smile.
One of my biggest aims with my blog and Instagram is to get more people out on bikes. So they too can find the joy of biking and get out in the fresh air and get fit. Cycling is such a versatile sport too. You can road bike, mountain bike, gets on a tandem if your heart desires. There are so many options. You do not need to have a top of the range bike you just need to have a working bike and a helmet.
Today I want to talk to you about a very special campaign. One of my favourite brands Sudocrem has launched Cycle More.
I could spend a lifetime talking about why I love Sudocrem but I won't what I will say is I carry this everywhere with me and I use it all the time for everything from cuts and scraps to saddle sore to rashes. I am never without a tub. It also makes a good chamois cream.
What is Sudocrem's Cycle More I will let Sudocrem tell you.
At Sudocrem, we think the best way to soothe your soul in 2021 is to take your bike out for a spin! That's why we're teaming up with Paralympian cyclist Dame Sarah Storey and meteorologist Laura Tobin to encourage families all over the UK to get on their bikes and fundraise for premature baby charity Ickle Pickles.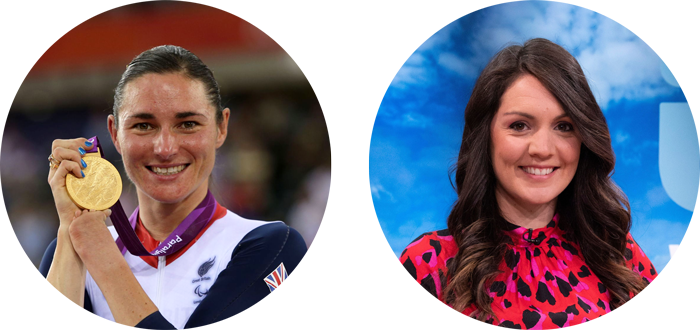 Every year, 1 in 8 babies are born prematurely, that's 100,000 babies every single year. These babies need to spend weeks, sometimes months, in neonatal care units before they are strong enough to leave. Neonatal intensive care costs the NHS £1,500 per day and many hospitals do not have the equipment to care for extremely preterm babies.
At Sudocrem, we take Soothing extremely seriously. That's why this year we've decided to team up with premature baby charity Ickle Pickles to help raise funds for the vital neonatal equipment premature babies so desperately need. After all, surely it's these tiny babies and their families that need our help the most?
How can I get involved?
To celebrate Sudocrem turning 90 this year. We want to get the nation cycling. There are lots of different ways to get involved in the Sudocrem 90km Challenge.
Family/Team Option
If you register as a family, or a team, you can cycle 90km between you and break up the ride! It doesn't need to be hard, just cycle a little per day and add up your total as you go. Or combine your efforts and go for one big team cycle! When you complete the 90km, why not share your rides online or over social media and tag #SudocremCycleMore?
Individual Option
If you're up to the challenge, why not try cycling 90km all in one go? Or you can break it up into 9 x 10km rides, 2 x 45km rides, 3 x 30km rides…. That's the beauty of the Sudocrem 90km challenge: it's your challenge, your way! Remember to share snaps of your rides on social media and tag #SudocremCycleMore.
Start fundraising
Set up a Virgin Money page and start fundraising for the Ickle Pickles charity. Share amongst family, friends, colleagues and anyone else you can think of to help us raise the largest amount of money possible to help sick and premature babies all over the UK. The first 100 teams who complete the challenge will receive a limited-edition Cycle More medal!
I could not think of a better way to raise money for a very worthy charity and I encourage you to get involved and not only raise money but to find the love of biking.
Before you head out
Depending on the cycling discipline you decide to partake in will depend on the equipment you will need. But please before you venture out on your bike make sure you have given all the bikes a good check over. You want to check that your bike is in good working condition.
I recommend checking your brakes and gears. Don't worry it is not hard to check that they are all work. Remember no matter what sport you do you need to make sure you are your family are safe and have the right safety gear. If you are getting your family out for this first time it is a great time to teach children the importance of bike safety and how to be safe and seen on a bike. If we teach children this at a young age they will always remember. Be safe on your cycles and have fun!
What a fantastic way to encourage you and your family to get on your bikes and help an awesome charity at the same time. Happy riding.